Community News
• On September 5, 2013, Mary Anne Vance gave a talk to the YMCA about the importance of volunteering.
"Thanks to Mary Anne Vance for coming and talking about why she volunteers in the Y — it helped staff see how their people-oriented efforts can help others to be inspired to give back."
— YMCA staff member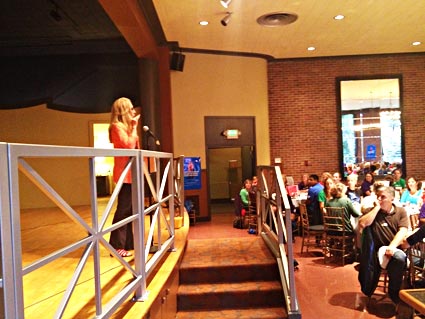 • The King County Bar Association Board of Trustees, led by President Anne Daly, met August 21st for their monthly meeting and posed for a "class photo" (Mary Anne Vance pictured below, back row, third from right).
»
2013-2013 King County Bar Association Leadership Roster/Photos
• Mary Anne was elected in 2012 to both the King County Bar Association Board of Trustees and the YMCA Board of Advisors/West Seattle-Fauntleroy.
---
Upcoming Events
On February 13, 2014, Mary Anne will host a seminar: "Social Security: The Basics and More". The guest speaker will be Social Security expert Andy Landis.
The seminar will take place from 10 a.m. to Noon in our downtown conference room at 901 Fifth Avenue. More information to come...
---
Previous "Hot Topics"
It's a New Land of Taxation for Gay and Married Couples
New Google feature lets users plan for death
'Tis (Almost) the Season for Gift and Estate Planning
Deciding When to Enter a Palliative Care Unit
Assessing the Costs of Caring for an Aging Relative
Understand Better How Investment Managers Charge Fees
Own a Business? New Wash. St. Tax Deduction May Benefit You
Paying a fee for "Unclaimed" Money
IRS Recognizes Same Sex Marriages for Tax Purposes
Loans from the bank of Mom and Dad.
The Catch-22 of dying with dignity.
31 Steps to a Financial Tuneup.
8 Ways the DOMA ruling may impact your finances in a same-sex marriage: An article from the Bader Martin accounting firm.
In Pursuit of Longevity
The Consequences of the new Supreme Court Ruling on DOMA
Leaving Behind Your Passwords
Tax consequences of selling a home.
mymoney.gov
is a helpful government website with links to information on Long Term Care Insurance, Social Security Benefits,401(K)Fees and Retirement Planning Strategies.
How long should I save my paperwork?
What women know about personal finance.